Hardware API
Hardware API let you control devices through obniz Cloud by using API. All things obniz device can do can be controlled from obniz Hardware API from IO on/off to UART/SPI/BLE.
We provide SDKs, such as JavaScript,Python,node-red and so on. SDK makes it easy to do so in JavaScript.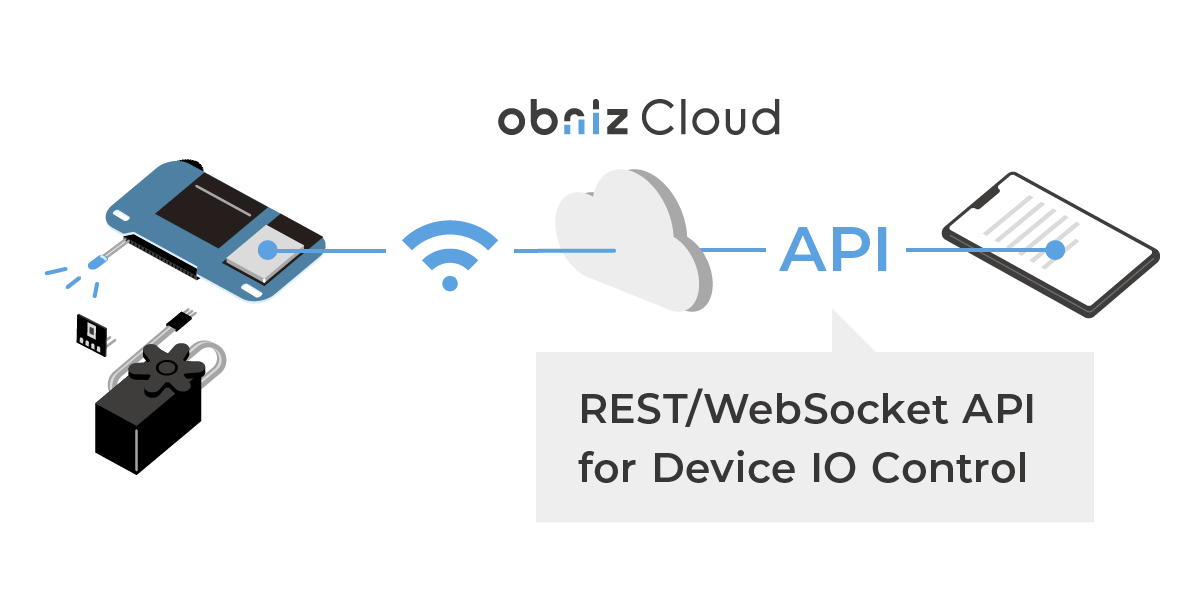 obniz Cloud Functions
You can use various cloud functions from developer's console.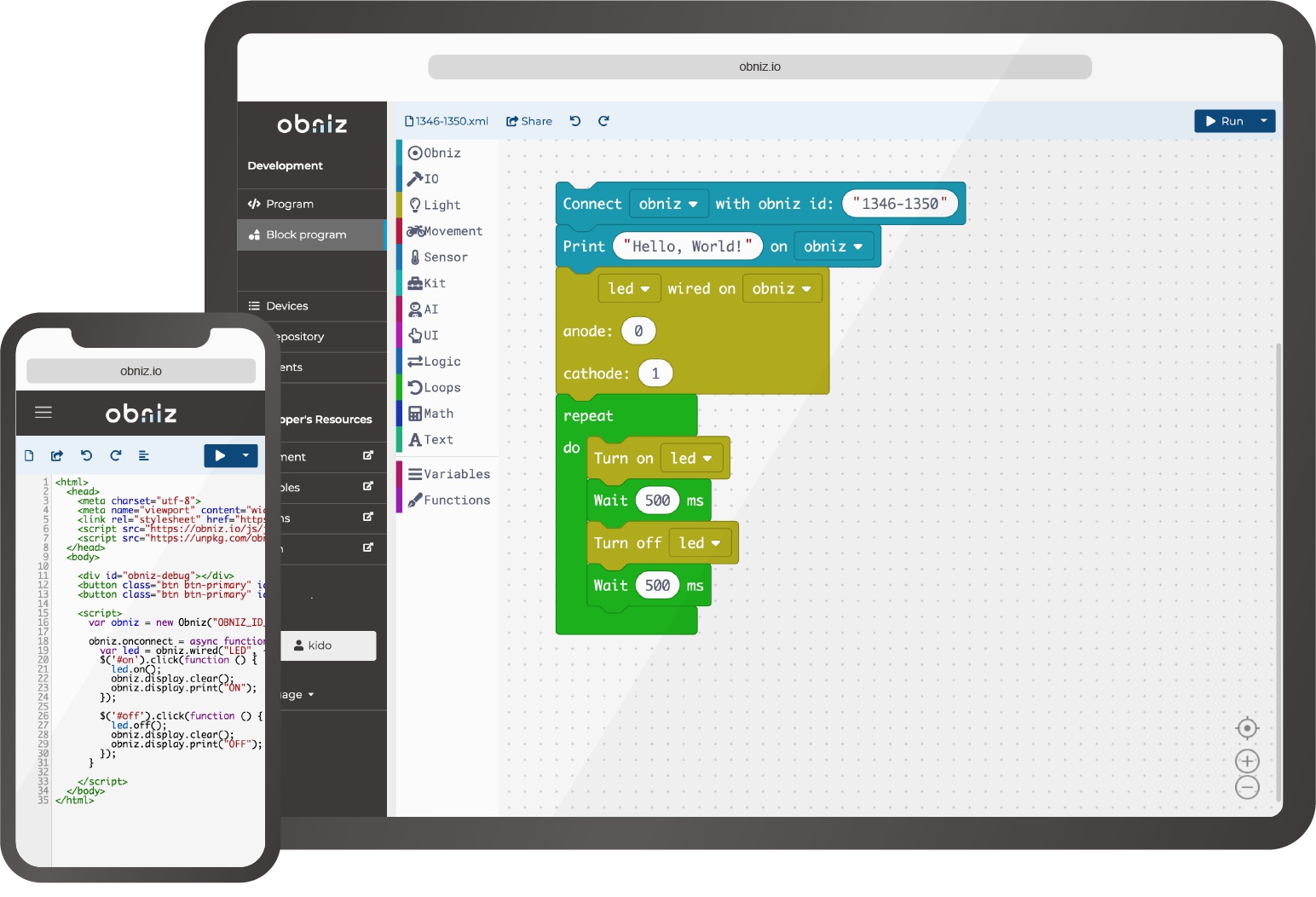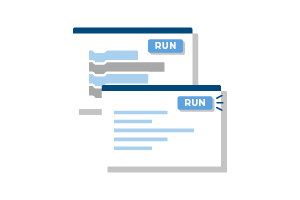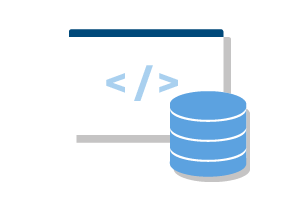 This is a free area that can be used for a number of devices. It can be used to store programs and data.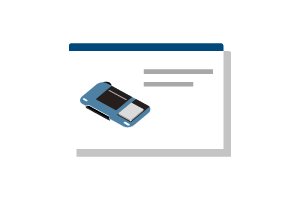 You can check the online/offline status of your device, check your connection history and OTA of obnizOS, which allows you to change the status and more.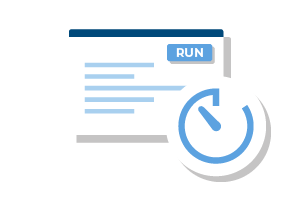 Serverless Event is a service which runs a program on the cloud automatically when pre-set triggers occur. obniz Cloud runs your program on the cloud automatically using a trigger.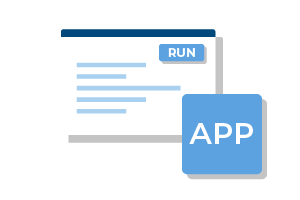 You can use useful functions , such as "Graph the temperature sensor value","Lavatory sensor" and so on , as WebApp without programming.