obniz Cloud
obniz Cloud provides an API to operate hardware in cooperation with obnizOS.
You can use various cloud functions from the developer's console.
Developer's console
Web services (user authentication , online editor etc) can be used from the Developer's console.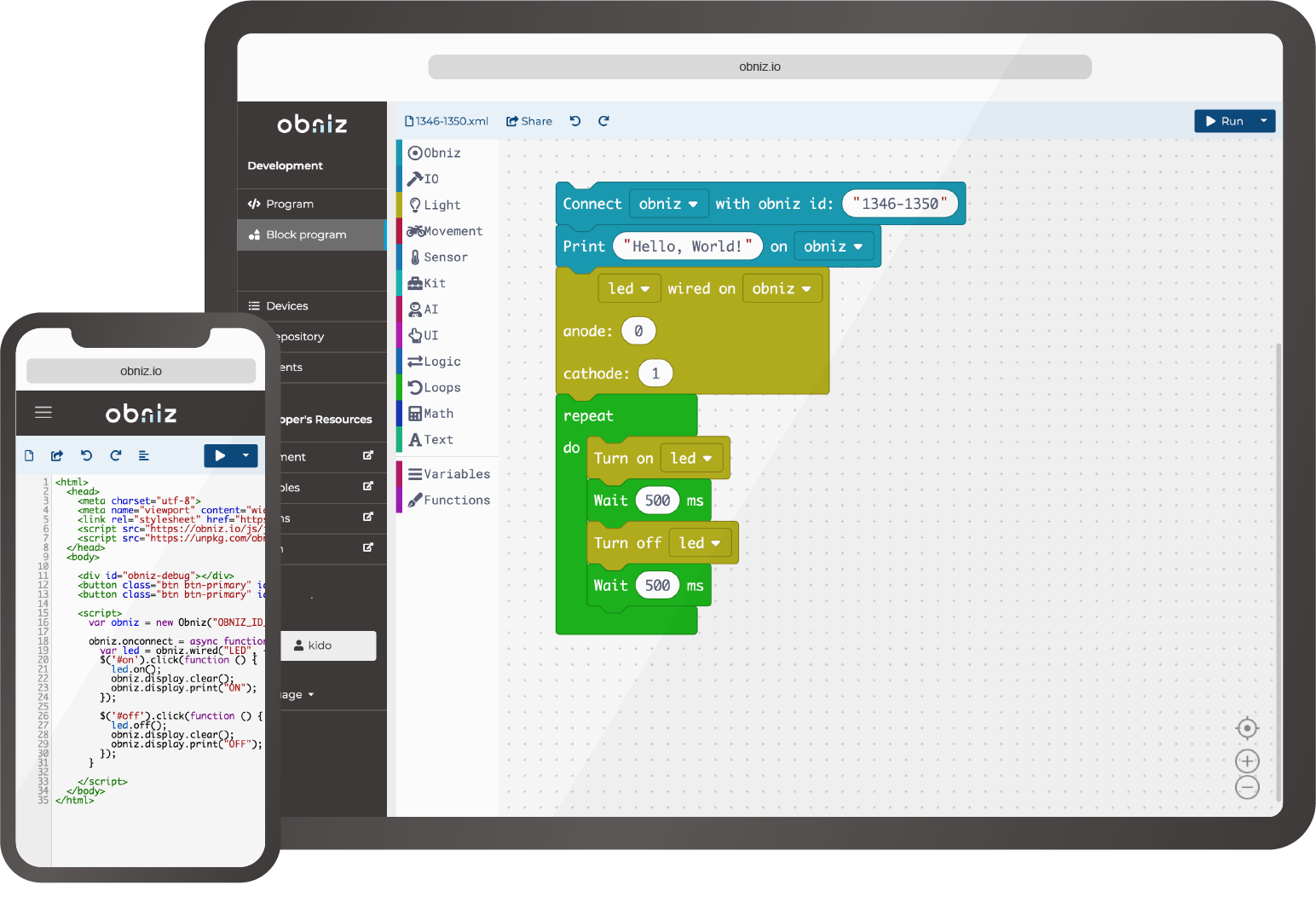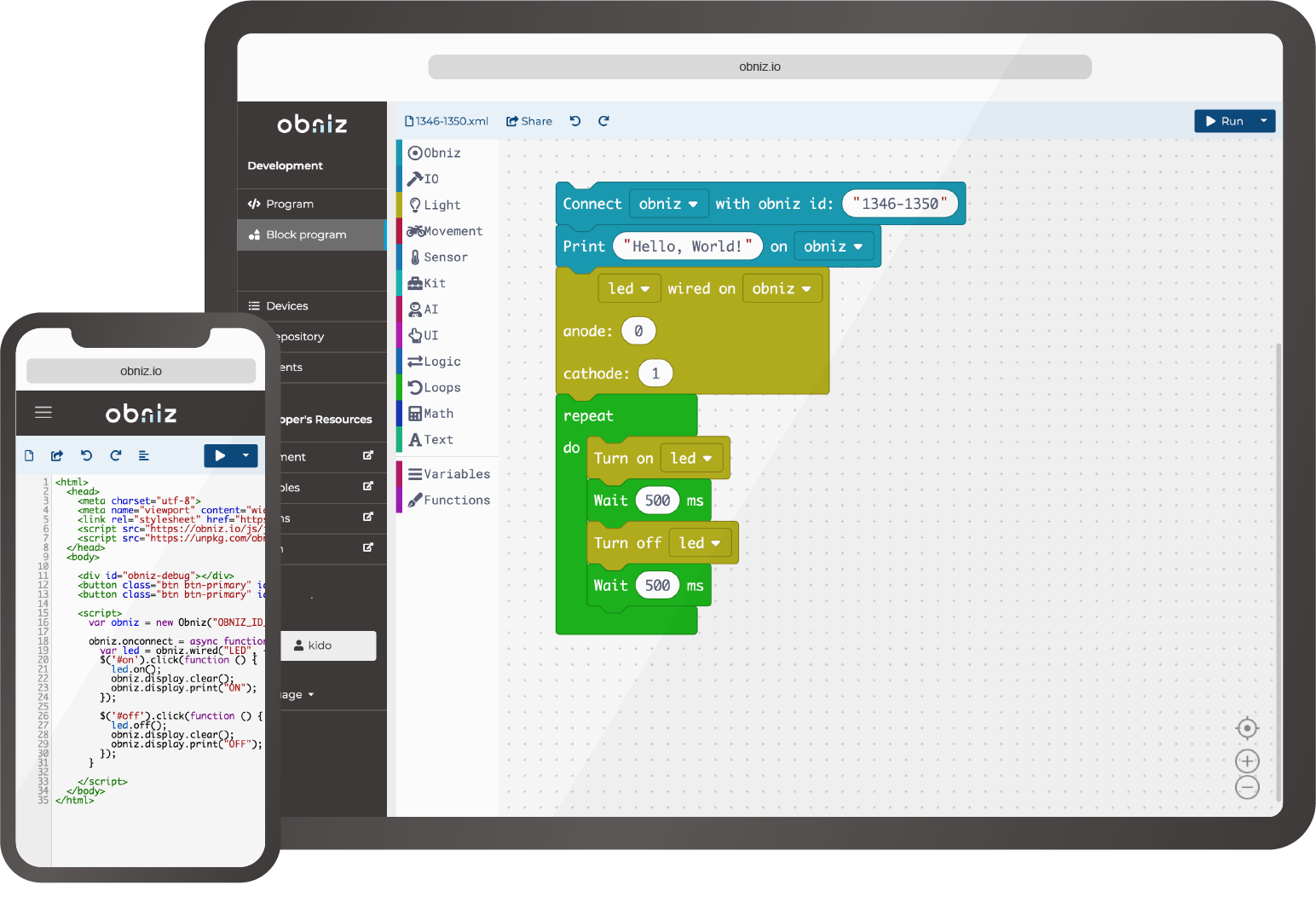 obniz WebApp
You can use useful functions , such as "Graph the temperature sensor value","Lavatory sensor" and so on , as WebApp without programming.
Serverless Event
Serverless Event is a service which runs a program on the cloud automatically when pre-set triggers occur.
obniz Cloud runs your program on the cloud automatically using a trigger.