Create a Bird and control it from a smartphone!
Movie
How to make
Material
Servo Motor SG5010
Piezo Speaker
Paper Cup
Paper
First, Create base for a bird.
Cut circle and make a tiny hole for motor.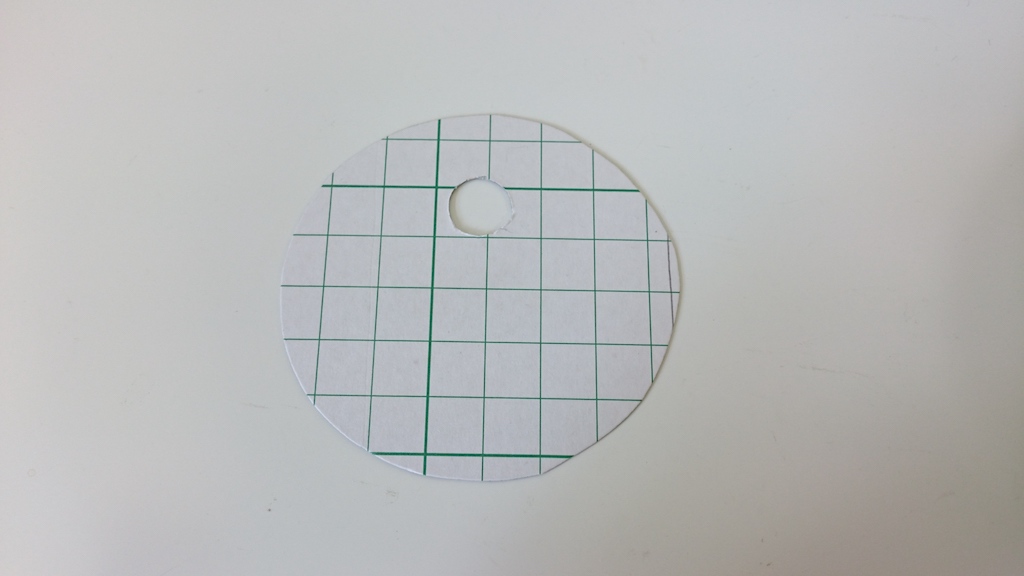 Next, Fix it on top of a motor with side tape.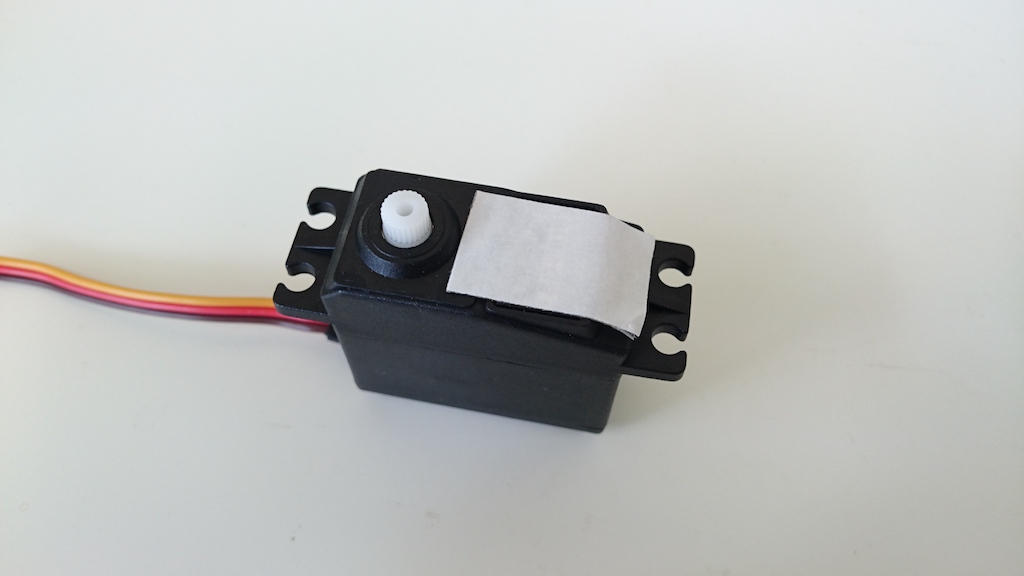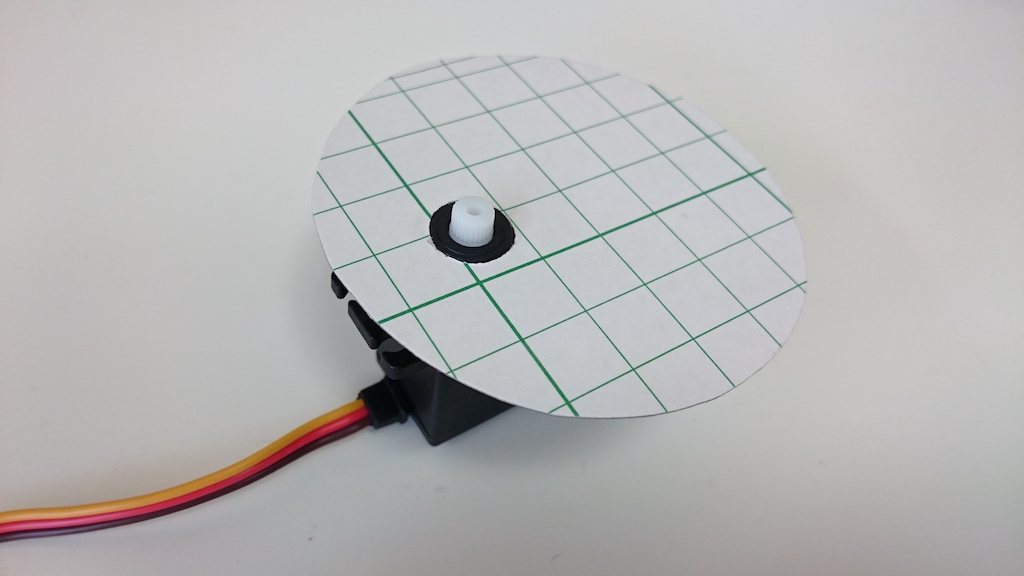 Attach this to a servo.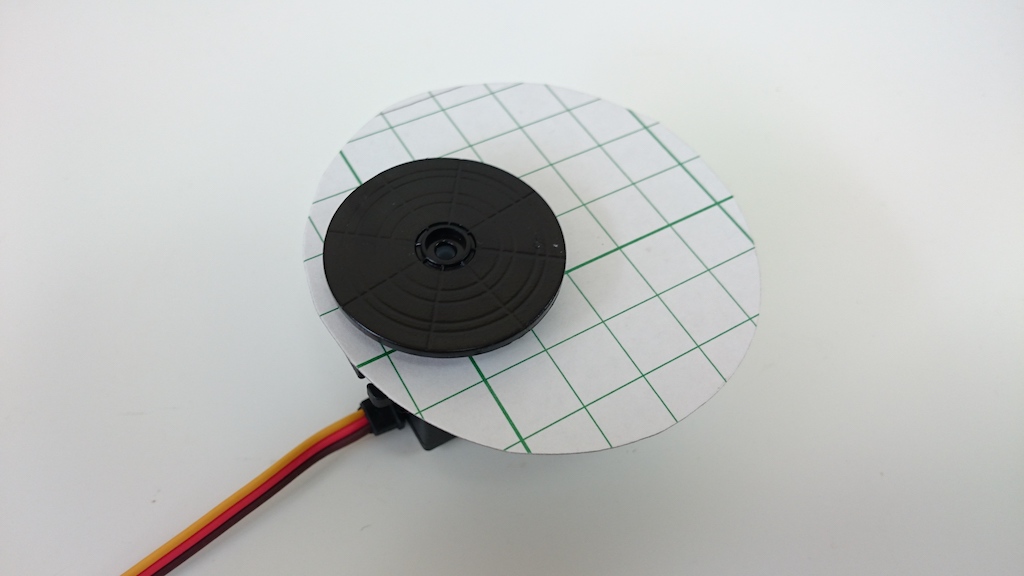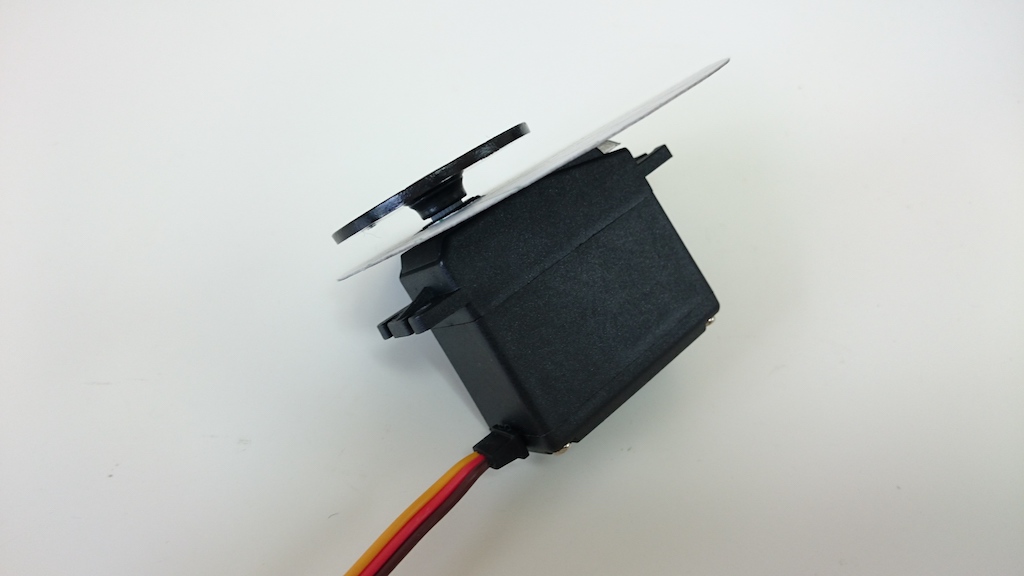 Create a bird with cup as you like!
Then, put it on a servo.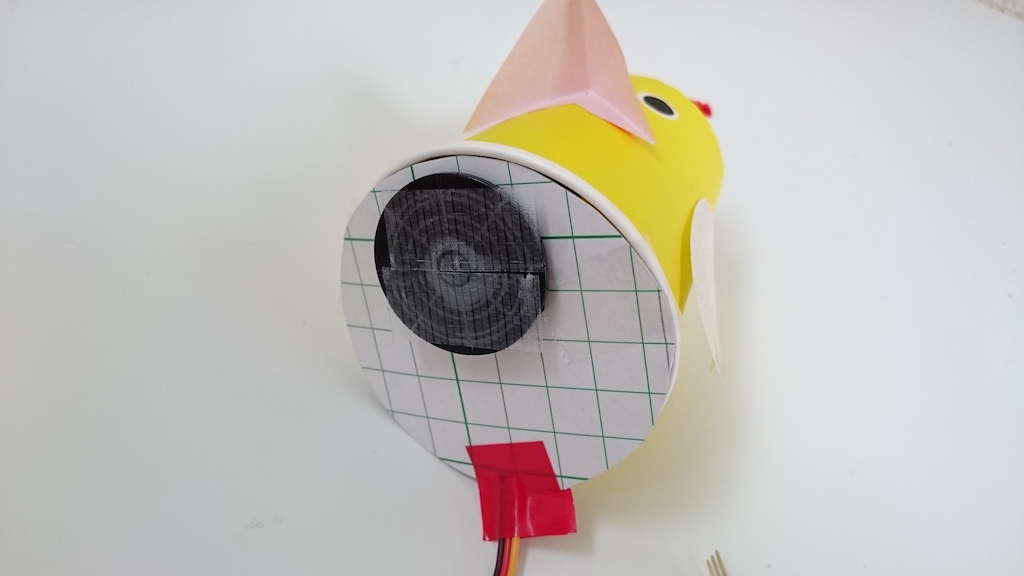 Fix a cable like this.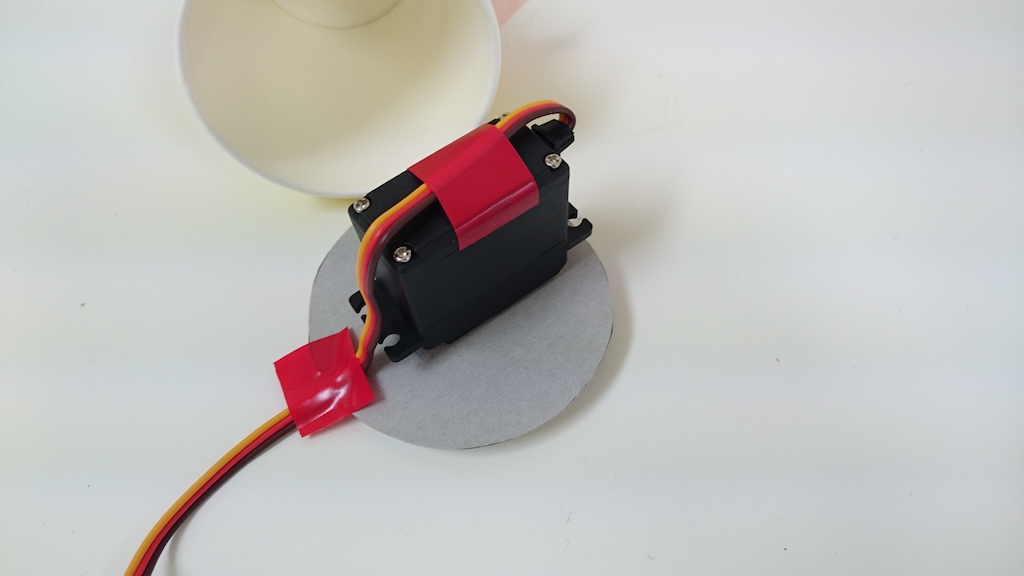 Wire
Piezo Speaker to io0 and io4.
Servomotor signal to io9. vcc to io10, gnd to io11.
You finished! Open HTML.
How to use
Tilt a smartphone to move and tweet.